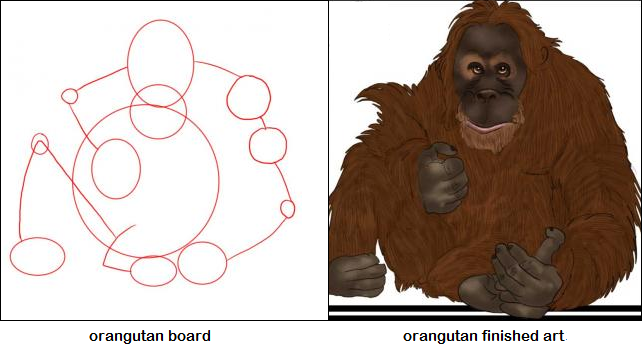 I don't think you want to see me attempting to draw an orangutan – but if I was persuaded to try, I'd probably use a technique along the lines of DragonArt's post on the topic, from which the two illustrations above are drawn.
I came across this site, by the way, while looking for a version of this puzzle diagram: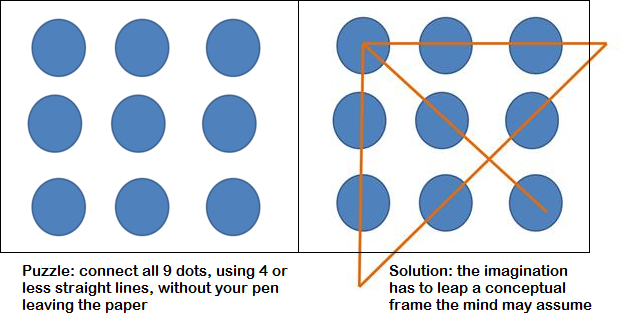 And I was looking for that not only because it's the solution to a neat creative-thinking puzzle that my father showed me when I was a kid, but also because it's a graph — and thus a potential board on which Sembl games could be played.
In fact I used an analogous device once, during a live intercontinental phone-feed HipBone game, to tilt and transform a 10-position WaterBird board which had already filled with moves into a 12-move board to continue the game, the excitement and the brainstorming just a little longer by popular request..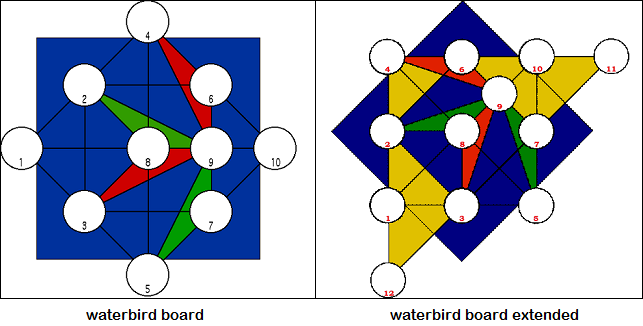 …..
Back to our orangutan board.
What interests me here is the intersection of the notion of graphs with that of Venn diagrams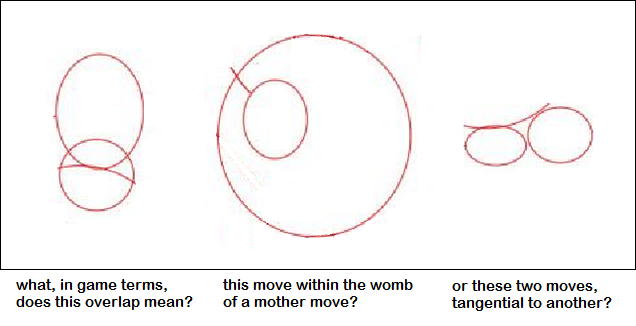 Semiotic translation between verbal and visual elements is a fascinating creative challenge in its own right.
Indeed, one aspect of what's up for grabs here is the possibility of an overall semiotics of conceptual mappings — which in turn would facilitate the development of a new style of world mapping, capable of crossing the (leaky) "cartesian divide" between mental and physical realms, while exploring the multiple links and dependencies in our complexly interwoven world.
That's a topic I'm hoping to post on shortly…
…..
It would, for instance, be interesting to develop maps that can transition smoothly from Markov: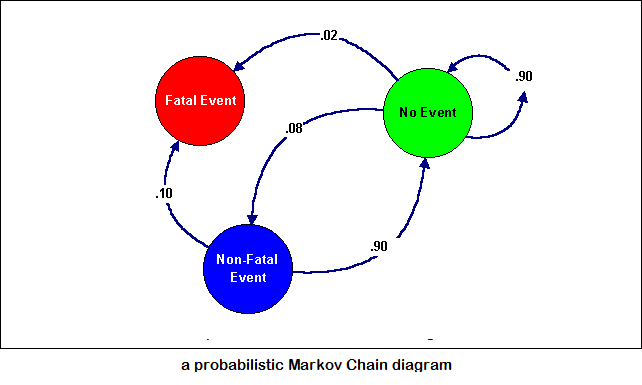 to PERT: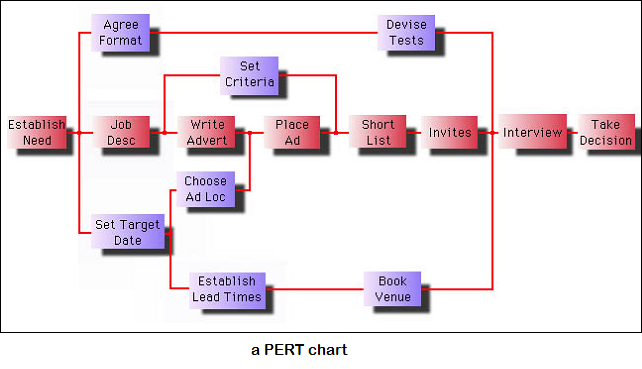 to Forrester-style visualizations: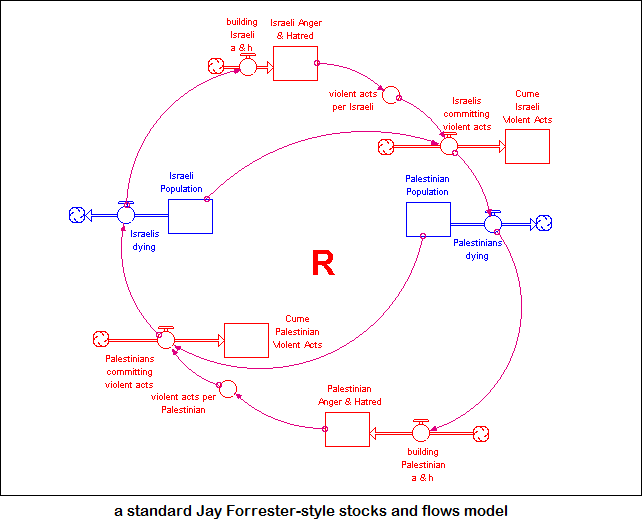 …..
Back to the Sembl games, back to graphs as boards, back to fun.
One of the most creative aspects of developing the HipBone and Sembl family of games has been the discovery of potential boards in the most intriguing of places.
This board, for instance, is based on the design of the star-vaulted ceiling in a old British cathedral…