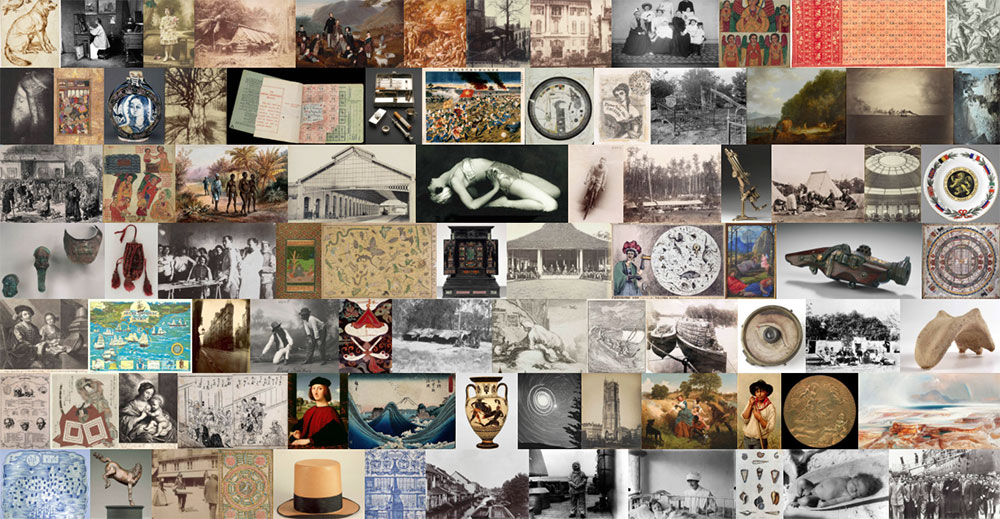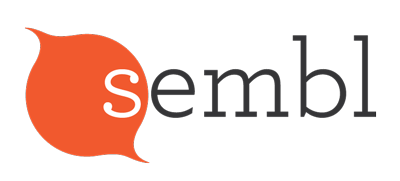 How to play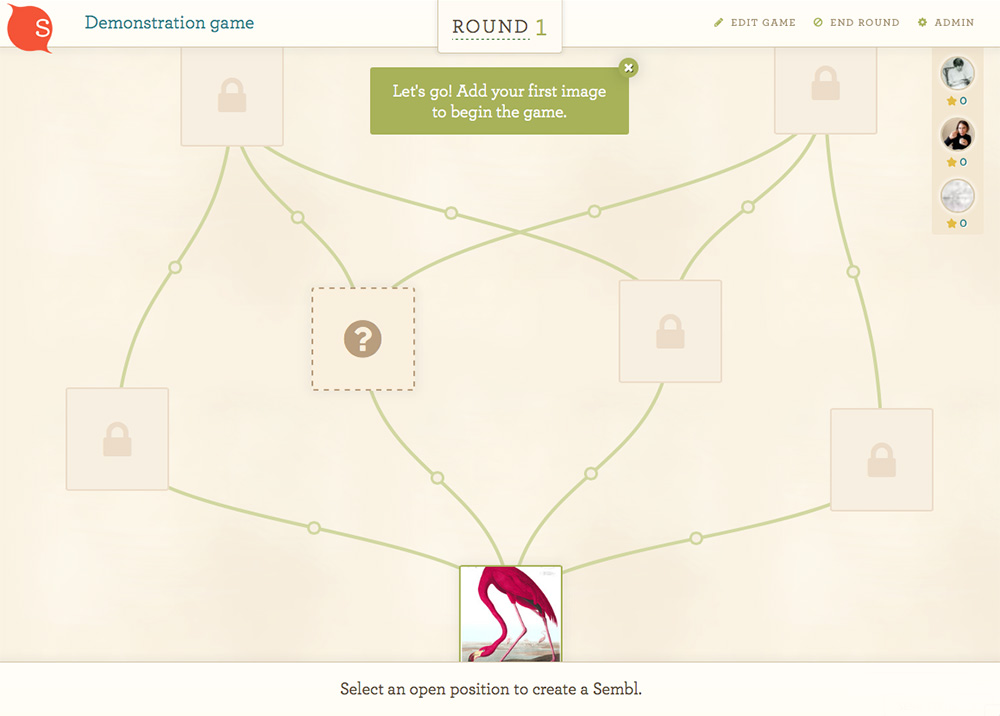 Round 1: fill the open node – and make a single 'sembl'.
←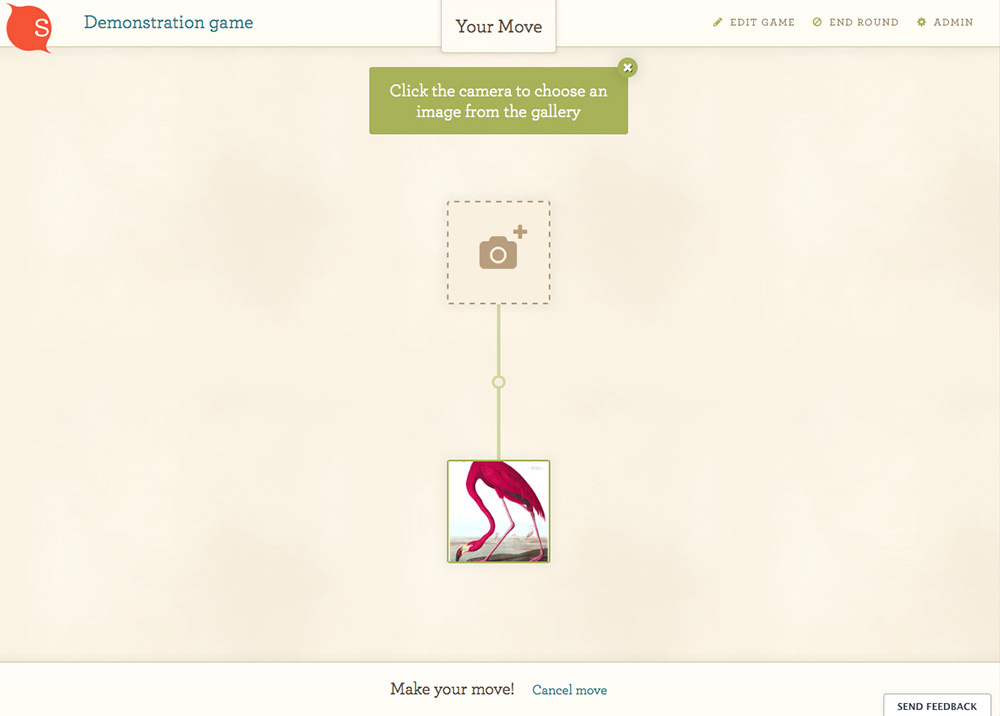 What connection to the flamingo can you make?
←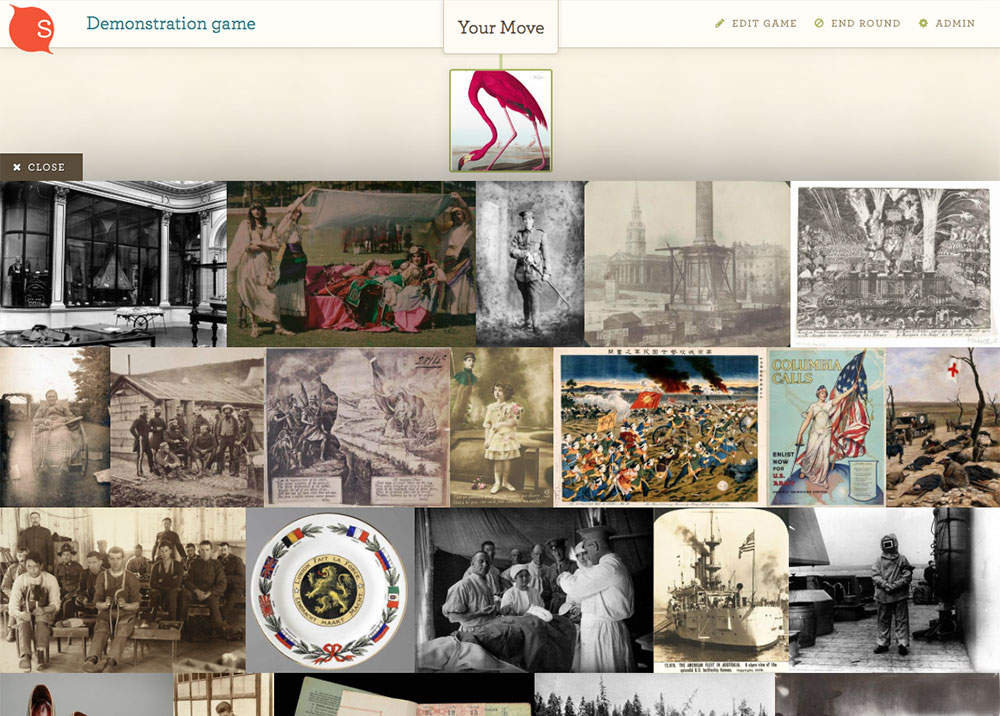 Scan the images – scroll down for more.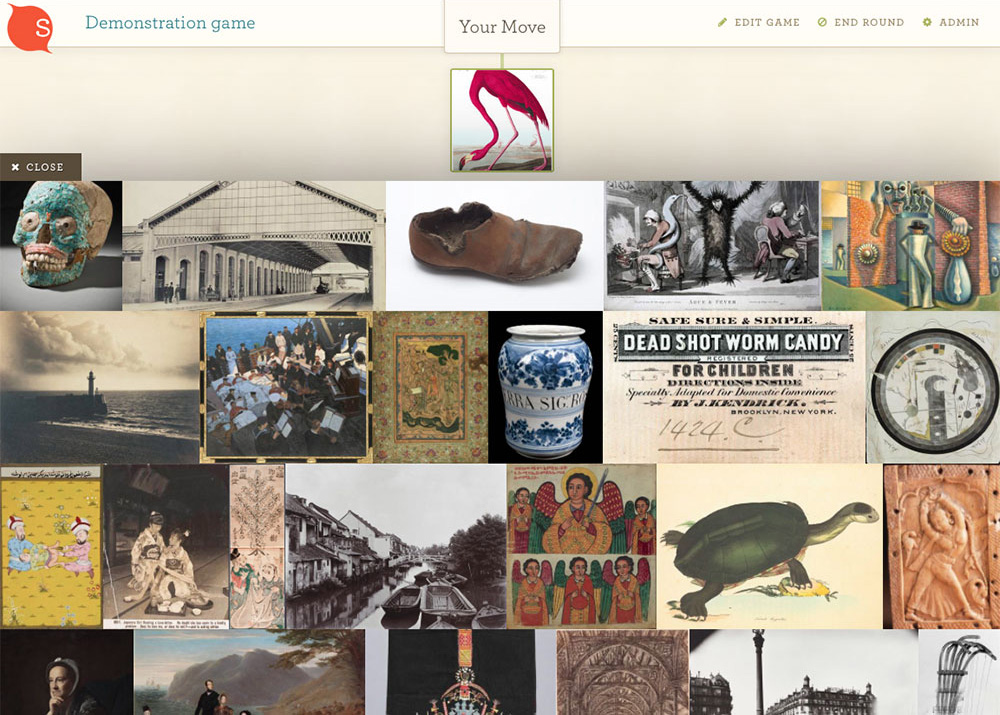 For a closer look, tap any image. Let's examine the flamingo first.
←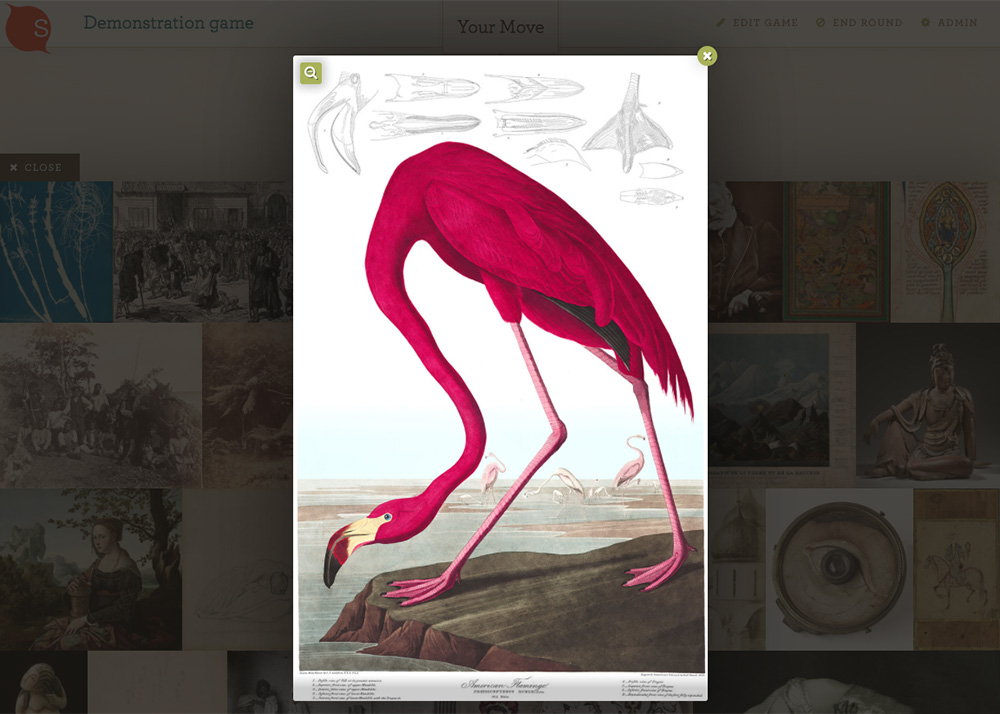 Depending on your computer, you may be able to zoom in even further.
↔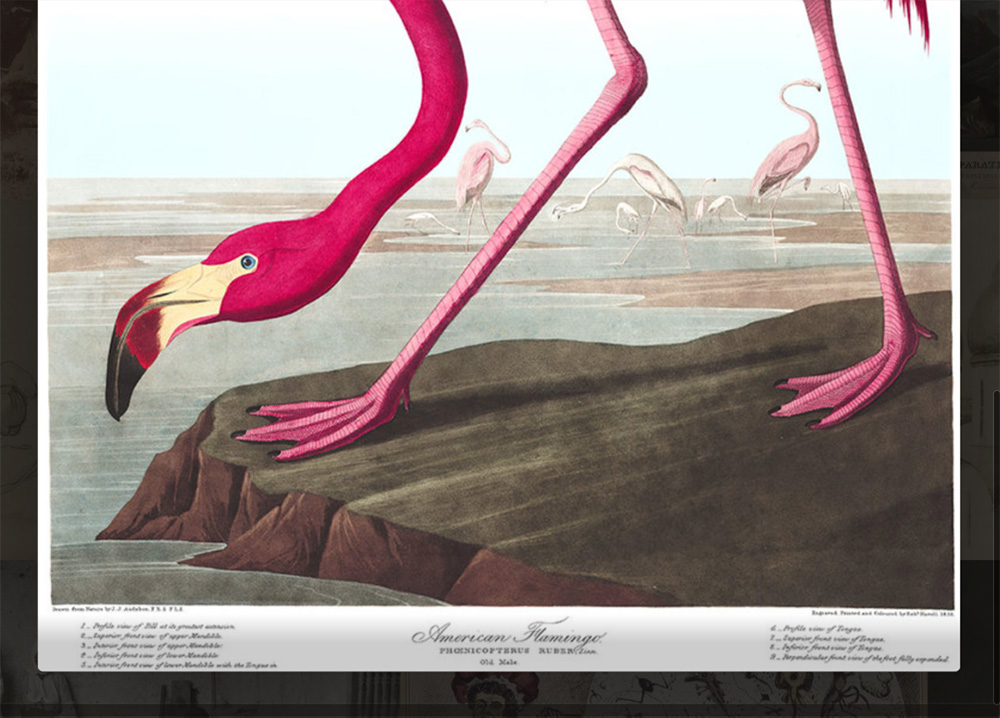 Nice! Ok.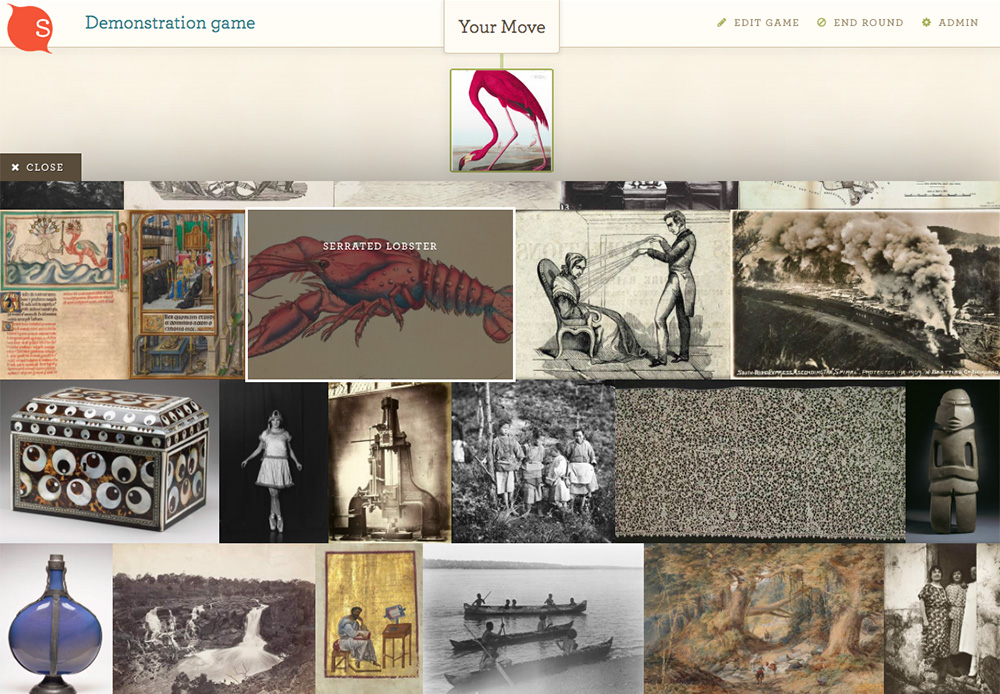 Wait, is that a lobster?
↓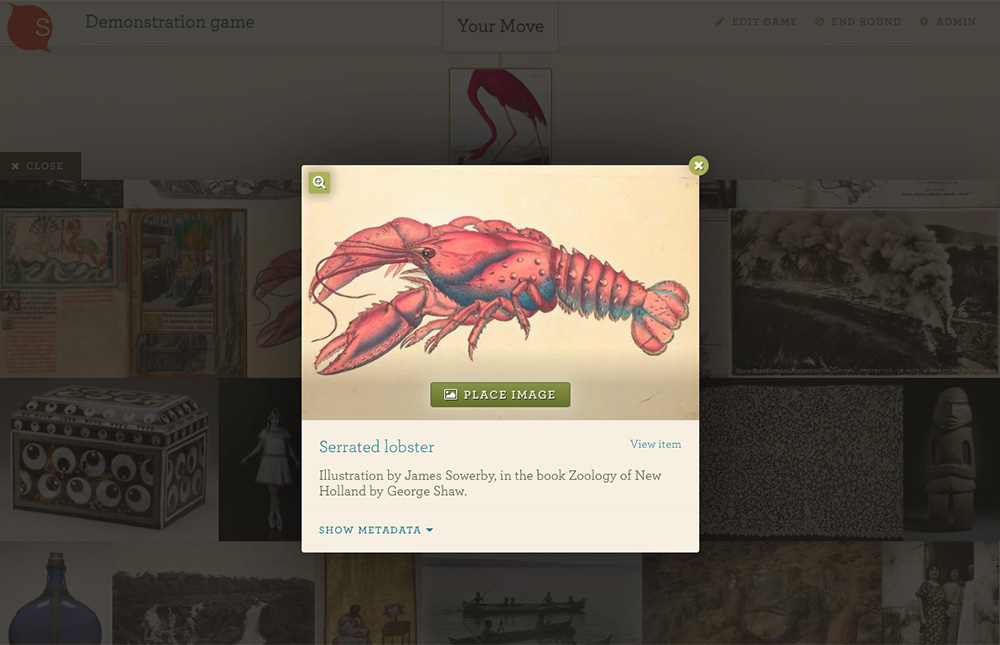 Choice! Now for the sembl.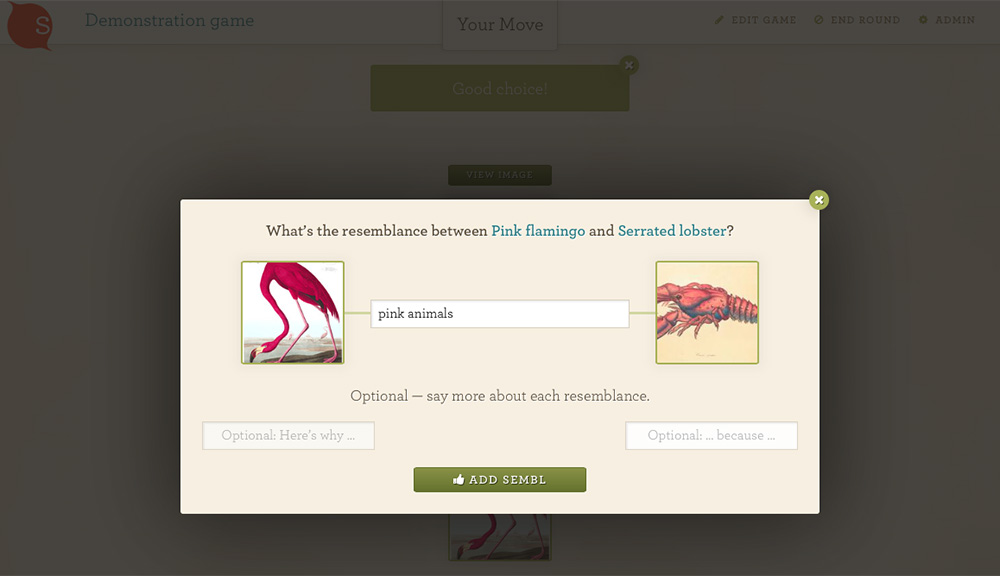 Easy :) Lock it in.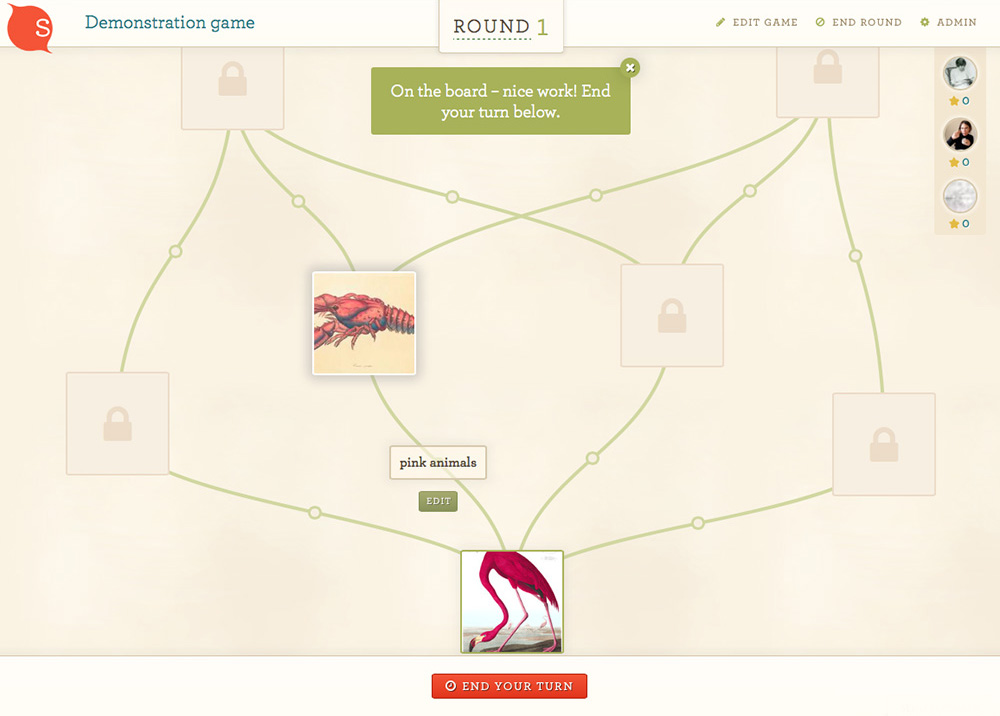 When all players end their turn, the rating phase begins.
Be sure to end your turn!
←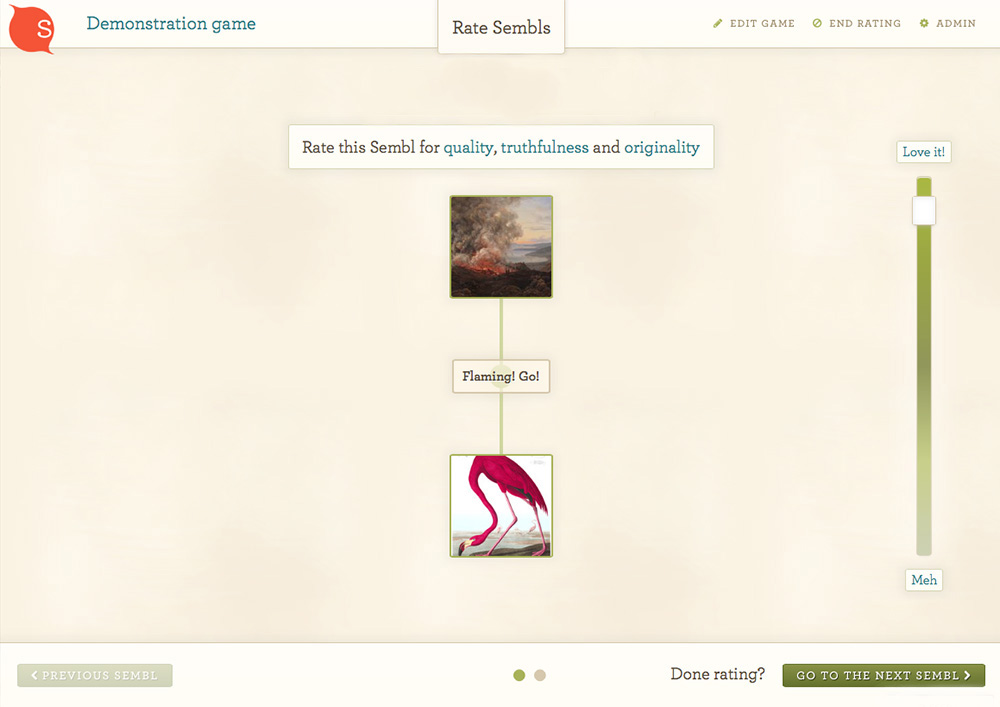 How interesting is this link?
'Flaming! Go!' – wordplay, love it. Slide that one up!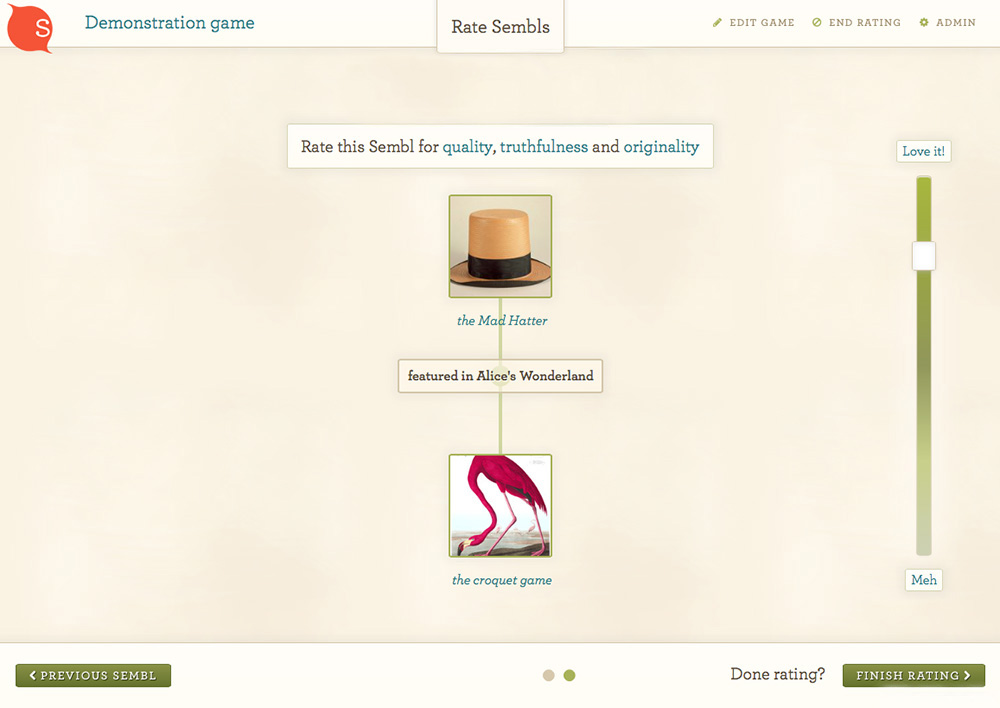 Ah yes, Alice in Wonderland!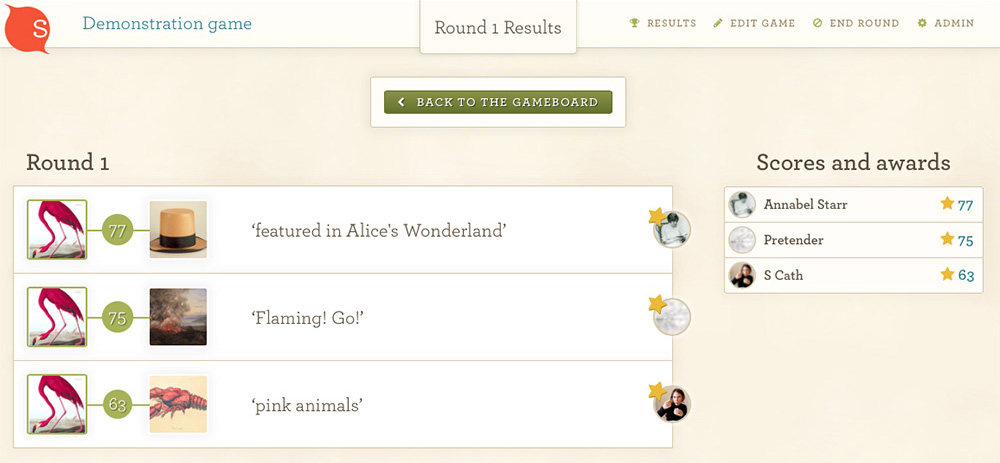 After each round see who did what, ratings and rankings.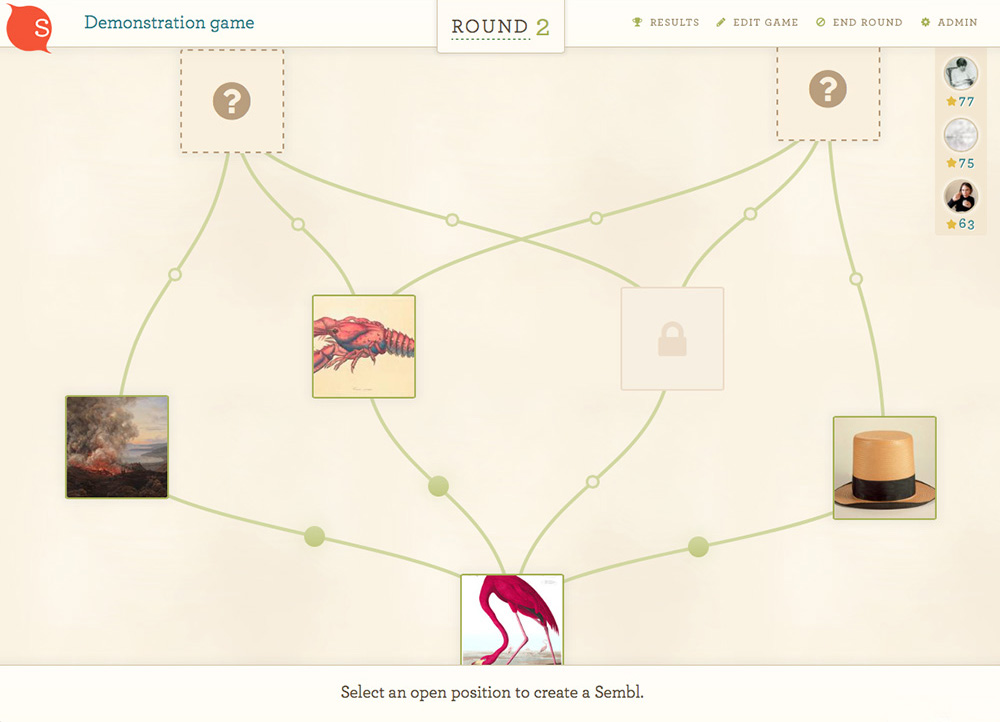 Round 2 – now, fill two nodes.
↑
↑

... and for each open node, make two connections.
↑
↑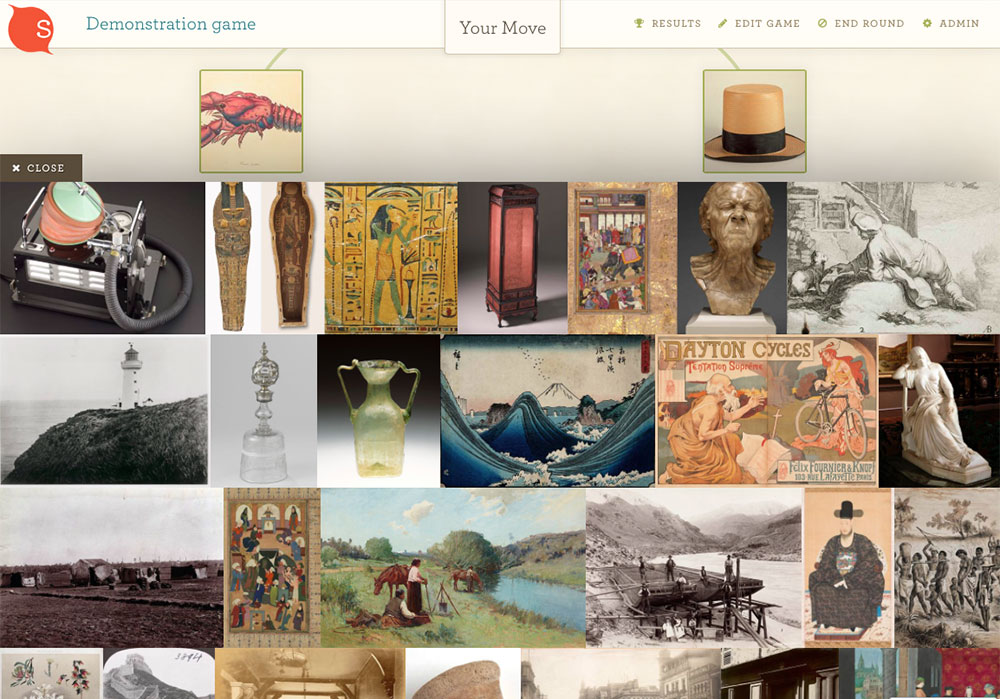 What you're linking to stays on-screen – a useful reminder.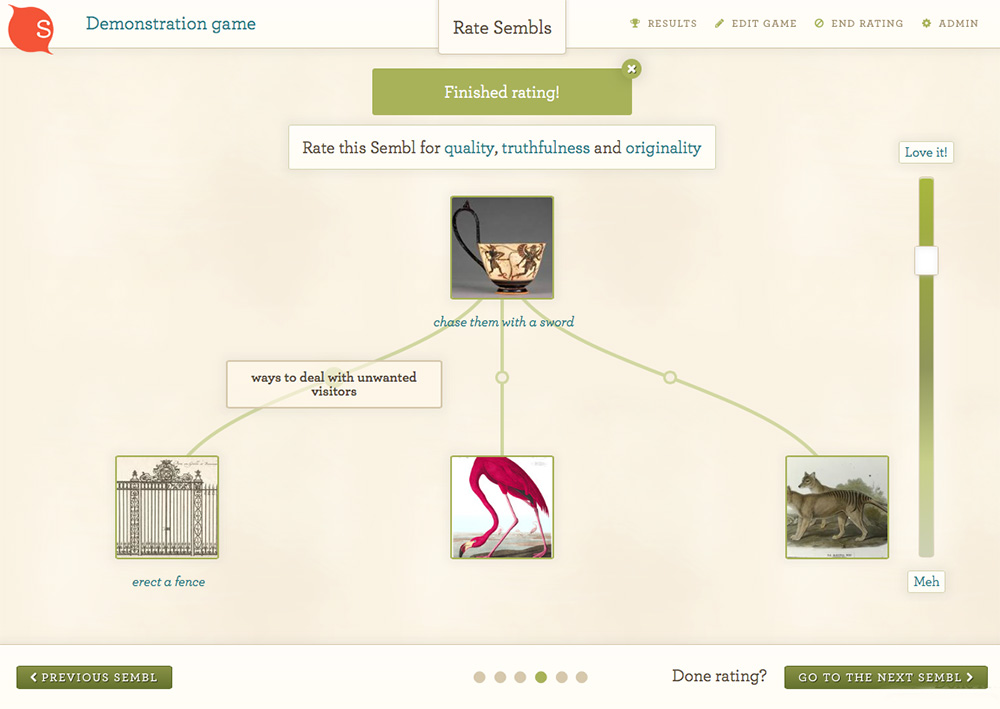 And so it goes, until ...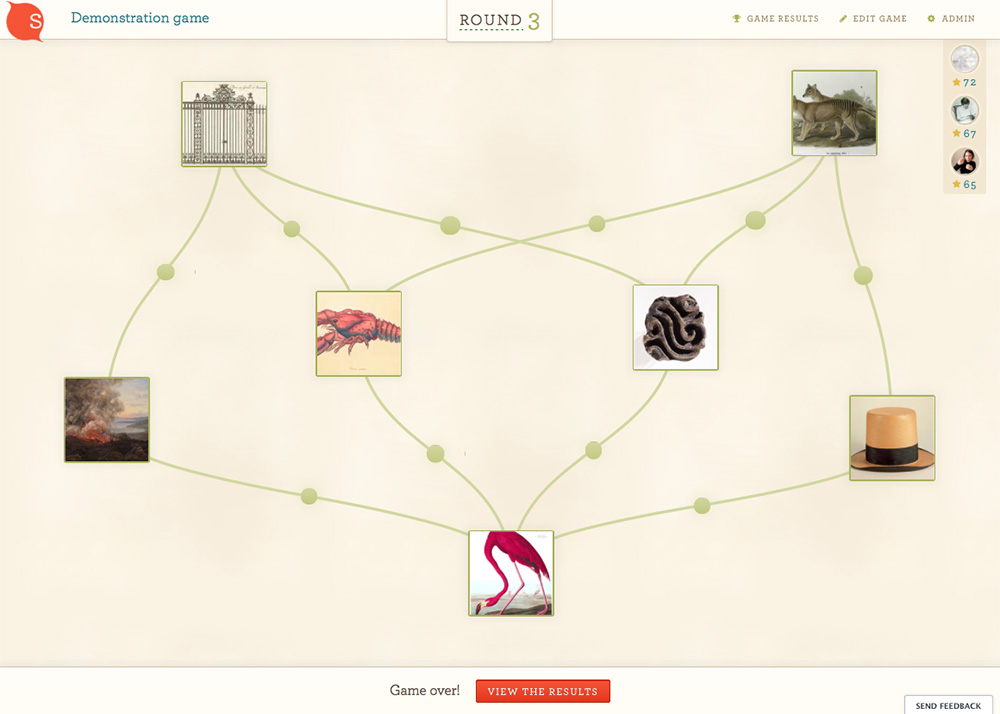 ... the board is complete and ...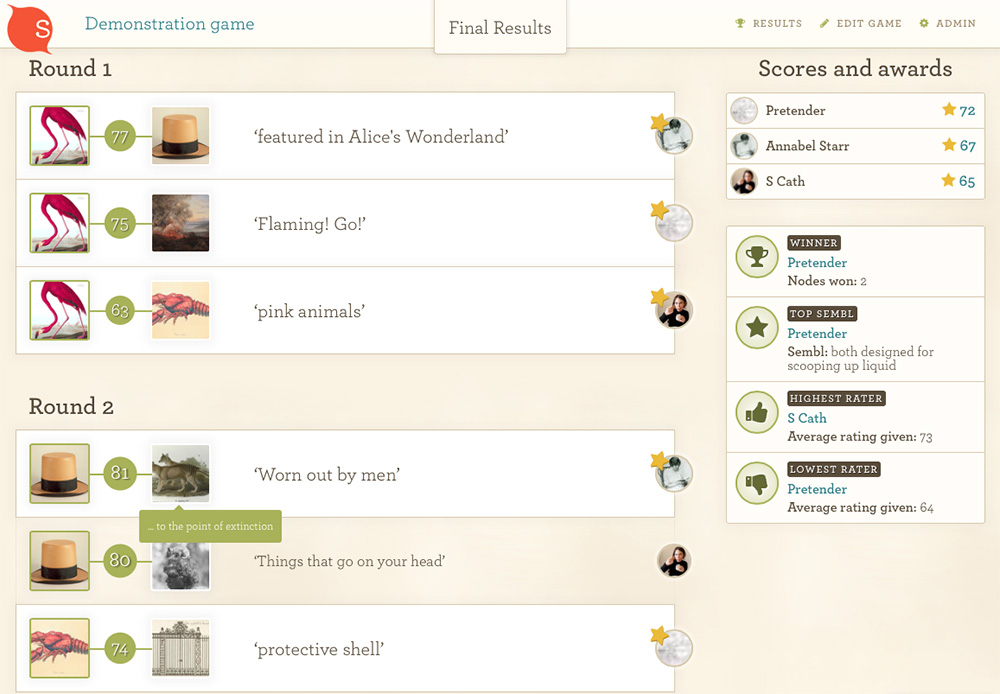 ... all the results are in.
To see games open to join now, tap here :)